BEE HIVE REMOVAL
Bees are on the move and are looking for a place to nest.  If you have noticed activity near or in your home do not try to solve the problem yourself.  This can lead to unintended consequences and to costly repairs, or worse, medical expenses. 
Bees are vital to our environment and need to be handled in a way to insure the safty of humans, pets and to save the colony to be relocated.



Bees will infest the attic by building hives right under the roof deck.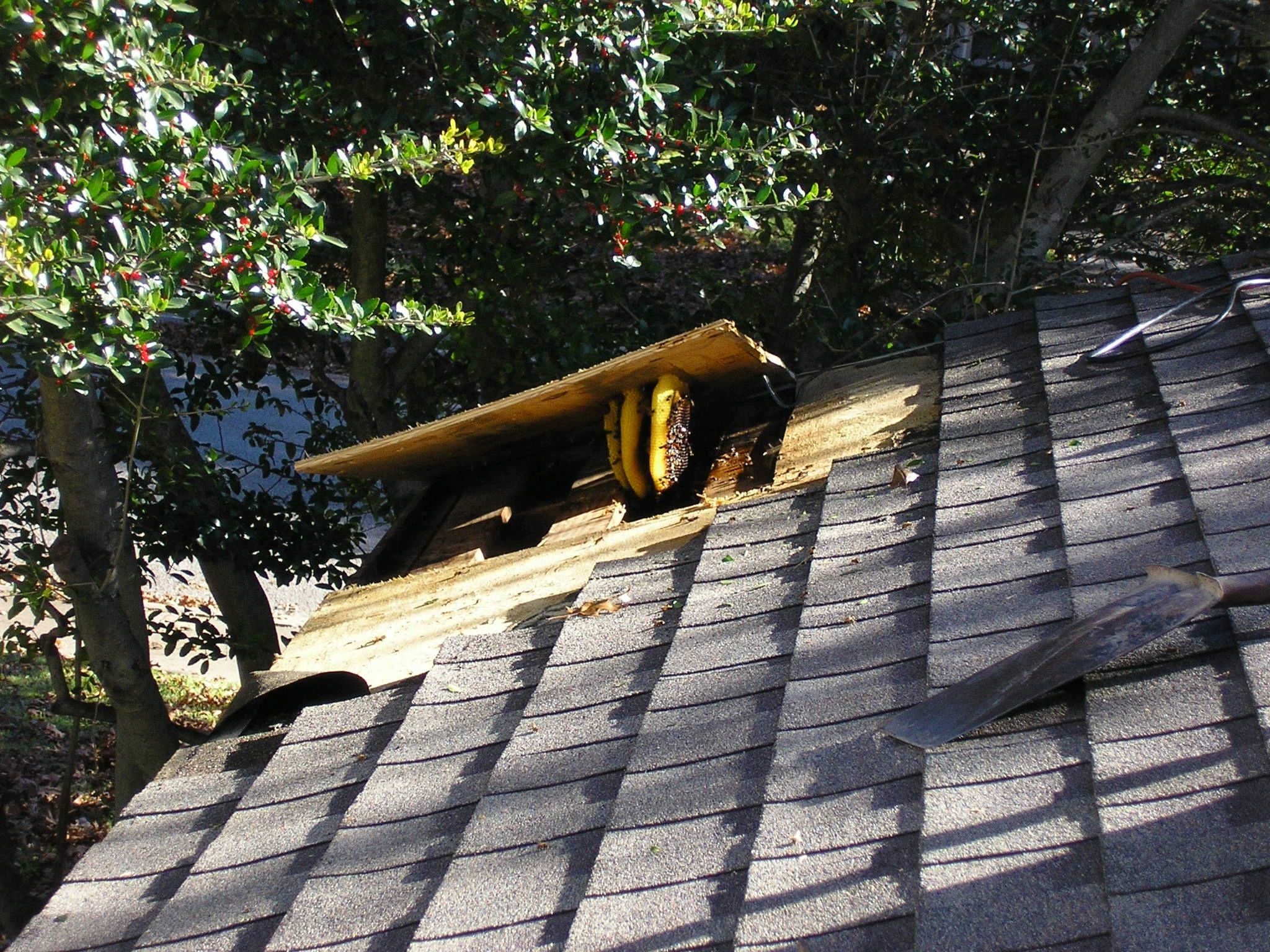 This is not a do it yourself project.  We are fully equiped with the latest safety equipment.
We will locate the hive.  Cut an access to safely remove the hive,  save most of the bees to be relocated with the queen. 
Call us for a free estimate
972-288-4000



ALERTS
The weather is changing and the insects and rodents are on the move.  Don't let your home be their next stop.  Shop our Pest Control Specials